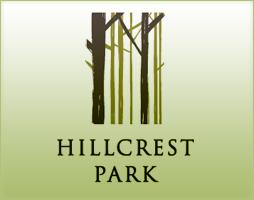 Bordering on the edges of Grant Park and East Atlanta Village, Hillcrest Park is part of a neighborhood that is truly setting the pace for cultural diversity and inspired innovation. Here, revitalization is a success story that extends far beyond the tree-lined streets and friendly community feel. So much so, the Washington Post calls East Atlanta the "best kept secret" in Atlanta, Creative Loafing calls it a "neighborhood's neighborhood," and the New York Times says the area is "reaching the crest in what has been a steadily rising wave of cool."
Once considered the younger sister of nearby Little 5 Points, East Atlanta has emerged in recent years as Atlanta's hottest cultural hub, attracting a mix of young adults and families drawn to the area's combination of affordability, convenience and eclectic offerings. Home to a diverse mix of restaurants, shops, and nightspots, the area is also convenient to everything that makes Atlanta great. The lifestyle is unique. The opportunity is now.
Modern innovative style. Eclectic neighborhood charm. At Hillcrest Park, you get to enjoy both in perfect measure. Offering a thoughtful display of standard interior features, Hillcrest Park gives you more of what you're looking for in condominium living. Juliet balconies, granite countertops, recessed lighting, crown molding just a few of the quality touches that make Hillcrest Park condominiums such a smart and rewarding choice. Going even further, the community also incorporates a village-style setting with grassy common areas, a pool and dog trails for a true sense of community and a relaxed, peaceful atmosphere to be enjoyed by all.