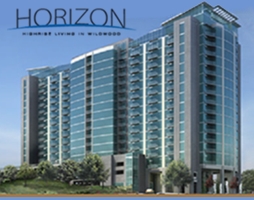 Introducing Horizon at Wildwood, an exciting new residential high-rise immersed in nature and destined to inspire those who live here with outstanding views, stylish modem residences and a truly relaxing lifestyle.
Extraordinary services and amenities are just the beginning of the Horizon experience. Residents will appreciate the proximity to the best of Atlanta living including shopping, fine dining and urban convenience all in a location that allows you to set your own pace and pursue the home life you've always dreamed of.
Horizon in Wildwood offers the advantages of city living without the city. Here you can enjoy contemporary high-rise living built around a comfortable, natural and very convenient lifestyle.
Live close to work and right around the corner from plenty of shopping and fine dining. Run, walk or bike along the Chattahoochee River nearby. Relish the spectacular views. At Horizon, you'll find the moden urban home life you're looking for at a pace that reminds you every day why you left the city out.