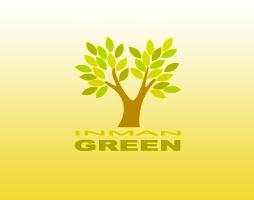 Inman Green offers homes that protect our environment and our future - amid natural surroundings in the heart of the city. Inman Green is taking GREEN to the next level and working toward green certifications with the US Green Building Council, EarthCraft House, and Energy Star to insure its future residents will be representing the highest quality of green homes on the market.
Inman Green condos and townhomes use less energy, water and natural resources; creates less waste; and is healthier and more comfortable for the people living inside. Inman Green is working toward green certifications to provide many eco-friendly benefits to its future residents.
Inman Green is located in beautiful, historic Inman Park neighborhood. Under five minutes from Edgewood Shopping District, featuring Lowe's, Target, Barnes & Noble and more!
Listed on the National Register of Historic Places, Inman Park is one of the nations's first garden suburbs. Located two miles east of downtown, it is a caring and artistic community with a strong neighborhood association. Every year Inman Park welcomes everyone to their Spring Festival and Tour of Homes, a two day celebration of parades, entertainment, dancing and open houses which annually draws thousands of visitors to the neighborhood.