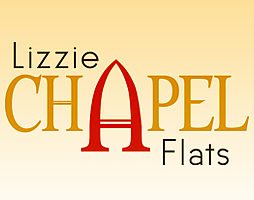 Located in one of intown Atlanta's most popular neighborhoods, Lizzie Chapel Flats is a restoration and renovation project converting an historic church into six distinctive condominiums.
Known throughout Inman Park simply as 'Lizzie Chapel', the building's story starts in 1930. This neoclassical revival style building was constructed at the corner of Euclid Avenue and Druid Circle as the home for what was then known as the Atlanta Gospel Tabernacle. The building served as a home for this church for over 30 years and saw the congregation grow and transition into First Alliance Church. In 1964, First Alliance Church outgrew the Lizzie Chapel building and moved to a new home on North Druid Hills, where they remain today.
The Lizzie Chapel Building was then purchased by Group Harvester Church, who remained in the building throughout the sixties, seventies and possibly the early eighties. By 1985, Lizzie Chapel Baptist Church - the congregation from which the building takes its name - purchased the church and would remain active within the building until 2005.
The Lizzie Chapel Building has been listed on the National Register of Historic Places since 1973 and was recognized as a contributing building within the locally designated Inman Park Historic District by the Atlanta Urban Design Commission in 2002.
Intown Atlanta has its share of trendy, unique neighborhoods, but none is perhaps as well known throughout the city as Inman Park. The park was built as Atlanta's first suburb in 1890, but today it is very much a part of the city of Atlanta and is known for its beautiful Victorian homes, lush greenery, friendly neighbors, and Porch Parties. And, at the heart of Inman Park lies Lizzie Chapel Flats.