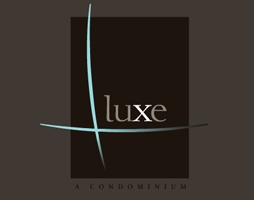 One look and the Luxe affair begins. Rising 22 stories and more than 250 feet at the edge of Piedmont Park, Luxe transforms parkside condominium living. Intelligently designed and impeccably finished condominiums will appeal to your common senses and aesthetic nature. If you search the greatest cities the world over, you'll understand the allure of a parkside home. Exclusive. Coveted. Luxe.
Beyond your condo balcony Atlanta appears as never before, revealed by Luxe's exclusive Midtown location. Dazzling million-dollar skylines of Piedmont Park and the historic neighborhoods of Midtown and Ansley Park converge on almost every horizon. At Luxe condominiums, everything you desire is literally at your fingertips, including Atlanta's premier green space, Piedmont Park. With 189 acres of rolling hills, meandering paths and playing fields, it's the perfect neighbor for any outdoor enthusiast.
And if that's not enough to illustrate the exclusivity of Midtown's ultimate parkside address, the Luxe condo amenity level will complete the picture. Spa-worthy and resort-inspired, the Luxe condo amenity level confirms the notion that the time has come for life in Midtown and the only way to go, is Luxe.
Experience life like never before at Luxe, the first luxury high-rise condominium to be built overlooking Atlanta's majestic Piedmont Park in 20 years.
An amenity level with a grand salon, resort-style swimming pool, dog walk area and state-of-the-art fitness center complements the grand floor plans with floor-to-ceiling windows and gourmet kitchens.
Finally, a home in Midtown worthy of Excitement.