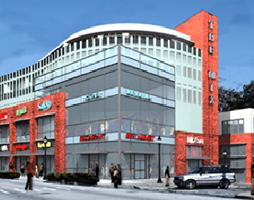 The Mix is a high-end, mixed-use project that will provide modern residential living within walking distance of some of Atlanta's best shopping and entertainment amenities. The Mix will be in keeping with the best historic architecture, coupled with a flare of what represents today's forward-thinking design.
The Mix will complement and enhance the already dynamic neighborhood and lineup of great retailers and restaurants that have contributed to the widespread appeal of Virginia Highland for many years. This neighborhood is at the forefront of Atlanta's urban development transformation. You'll find the neighborhood and people to be comfortable yet sophisticated, hard working but committed to relaxing, filled with history yet an eye toward the future. For many upscale national and regional retailers/restaurants and one-of-a-kind boutiques and cafes, this is a rare opportunity to call Virginia Highland home.
The Mix will offer approximately 218 public parking spaces that will serve the patrons of The Mix and neighborhood as well as provide for dedicated, secured parking for the residence. However, we didn't stop by just building ample parking. We also embraced the desire for alternate forms of transportation. Bike racks will be plentiful and appropriately placed for convenient use, scooter riders will be rewarded for their environmental thoughtfulness with dedicated parking spaces and our ZipCar partnership will continue.