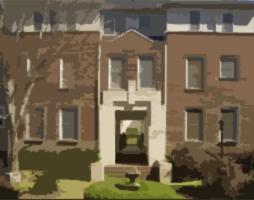 Morningside Terrace is a fantastic condo community located in the heart of Virgina Highland community in Atlanta. Morningside Terrace is designed around a series of beautifully landscaped courtyards offering homeowners wonderful green spaces.
Morningside Terrace features extra big and private garages designed for 1 car plus lots of extra storage. For such a convenient location, where else can you find a private garage?
At the back of the comple, Morningside Terrace features a pricate lark like setting thats great fro walking your dog or taking a walk.