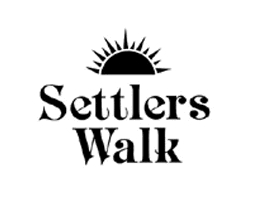 A single level condominium community offering a clubhouse with fireplace and kitchen, fitness room, gazebo/gathering area, energy efficient homes and professionally landscaped yards.
Settlers Walk Condominiums has been the obvious choice for many homebuyers age 50 plus wanting to live in a quiet setting where homeowners truly become neighbors and friends.
The 64 homeowners at Settlers Walk enjoy the convenience of the community's location in Marietta. Settlers Walk is close to shopping, banking and restaurants, while maintaining easy access to I-285. With the maintenance-free lifestyle afforded by the condominiums at Settlers Walk, homeowners have plenty of time to enjoy the community amenities. It gives the homeowners more time for an active lifestyle to visit the pool, fitness center and clubhouse.
Lifestyle is fast becoming a major consideration when looking for a new home, while secondary priorities have become price and location. Many buyers understand that when purchasing a home, they are buying a share in the neighborhood; not just four walls and a roof. Settlers Walk offered both a socially active community and a quiet retreat.