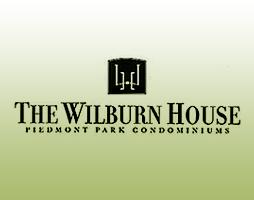 The Wilburn House features condominium homes with an appealing combination of arts and crafts style with contemporary amenities located directly on Piedmont Park!
Located in Midtown Atlanta on Piedmont Park, Atlanta's premiere public park, The Wilburn House has overlooked the park since 1913, when Atlanta's first female architect, Leila Ross Wilburn, constructed a three-story craftsman-style apartment building known for 80 years as the Piedmont Park Apartments. In 2000, a total renovation of the original building was undertaken and two new buildings were added, in keeping with Wilburn's original architecture. All buildings share common areas and are connected by a central courtyard overlooking the park.
Wilburn House is located directly on Piedmont Park and sits between 11th and 12th Streets. The Wilburn House is within walking distance to shops, nightlife, and great restaurants.It is also within walking distance of the Midtown business district and only a few short minutes to the downtown business district.
The Piedmont Park Conservancy is nearing completion of a $25 million renovation of the Park, completing the 1912 Master Plan developed by the famed Olmstead Brothers (sons of Frederick Law Olmstead). There has never been a better time to live on the Park.